Boyd Co High School
Class Of 1981


Get Your Own Hi5 Scroller Here
"Rekindled friendships often
burn more brightly"
It's about reconnecting with our friends from some of the best years of our lives.
It's about caring for our classmates and their families.
Nothing more. Nothing less.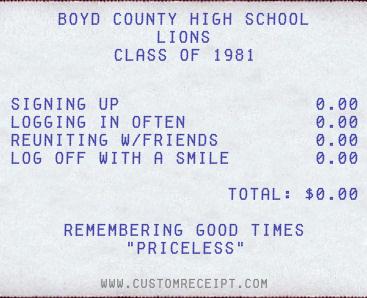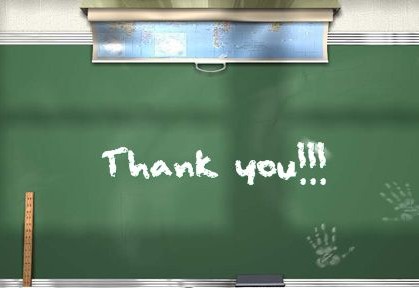 THANKS TO EVERYONE WHO ATTENDED OUR 30TH CLASS REUNION THIS PAST WEEKEND!! A GREAT TIME WAS HAD BY ALL !! IT WAS A BLAST. SO SORRY TO THOSE THAT MISSED IT. WE PLAN TO DO IT IN 5 YEARS SO START PLANNING TO ATTEND.
KEITH HOWARD, MICHELLE POLOKOVS and ANGIE HENSLEY MORFORD HAVE ALREADY ADDED SOME PICTURES TO 30TH REUNION TAB. PLEASE ADD ANY PICTURES YOU MIGHT HAVE TO THE 30TH REUNION TAB AT LEFT. LOOKING FORWARD TO SEEING THEM.
LOVE AND HUGS TO ALL......IT WAS A GREAT TIME.
GOD'S BLESSINGS,
CHARLENE
"IN MY LIFE"

There are places I remember,
All my life, though some have changed,
Some forever, not for better,
Some have gone and some remain,
All these places had their moments,
With lovers and friends I still can recall.
Some are dead and some are living...
In my life, I've loved them all.
..."In My Life" written by John Lennon and Paul McCartney

Welcome to the
Boyd County High School
Class of 1981
Website
This is the official home for all Classmates of BCHS who graduated in 1981, moved away before graduation or finished at another school. You are all welcome here!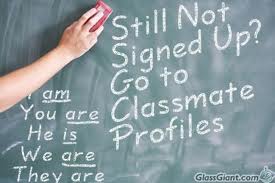 Make a Profile - Don't be left Out!

Get connected send an e-mail to that one person you never spoke to in school, to an old friend you have lost touch with, a crush or just to say "Hello".

Notice

- If you have problems viewing any of these pages or something doesn't quite look right keep in mind that each browser has its own weird quirks. This site was created on Firefox and may not look the same on other browsers. If you see any problems notify me and I will look into it.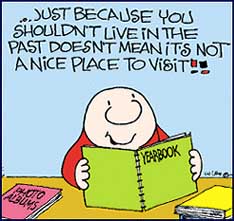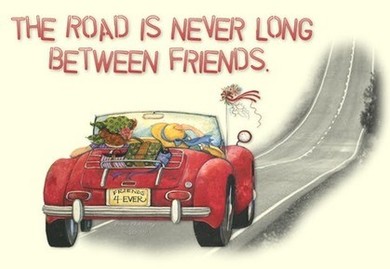 OCTOBER BIRTHDAYS
Friends With You by John Denver
What a friend we have in time
Gives us children, makes us wine
Tells us what to take or leave behind

And the gifts of growing old
Are the stories to be told
Of the feelings more precious than gold

Friends I will remember you, think of you
Pray for you
And when another day is through
I'll still be friends with you

Babies days are never long
Mother's laugh is baby's song
Gives us all the hope to carry on
Friends I will remember you, think of you
Pray for you
And when another day is through
I'll still be friends with you

Friends I will remember you,
Think of you, pray for you
And when another day is through
I'll still be Friends with You

Friends I will remember you,
Think of you, pray for you
And when another day is through
I'll still be Friends with You
---
We need your old photos, updates, and memories to enhance this site
as well as to make certain it represents ALL of the members from
the BCHS Class of 1981. Even if you haven't attended a reunion, nor
kept in touch at all since graduation, we ask that you please take

the time to update your profile and maybe even submit a photo or two.
We're certain your fellow classmates would love hearing from you!
And, you may even reconnect with an old friend! Your submissions
will make this site fun, interesting and complete. So, add your own
personal touch and see what happens!
_______________
IF YOU HAVE CARES AND CONCERNS IN YOUR LIFE AND WOULD LIKE YOUR FRIENDS HERE ON OUR WEBSITE TO PRAY OR KEEP YOU IN THEIR HEARTS, PLEASE GO TO LEFT AND CLICK ON CARES AND CONCERNS.
I HAVE A COUPLE REQUESTS I HAVE POSTED AND IF YOU HAVE SOMETHING, PLEASE EMAIL ME WITH YOUR REQUEST AND I WILL POST ON THAT LINK. THANKS!

****
Make
sure you keep
scrolling down
to see all our new stuff!

Inline Image Not Displayed

*********

NEW MUSIC PLAYLIST ADDED
at bottom of page.....

turn it on and turn your volume up...
BUT
If you would like music from our new Playlist to play as you surf OUR Class Website please go down to bottom of this page to Playlist and make sure music is OFF and then click on Pop-Out Player and it will bring up a new tab in your browser with a new Playlist. Please go to "new" Playlist in new Tab and press PLAY until music starts on player and come back to this Home page and start looking over our website as you listen to some tunes from our high school era. If you don't turn off Player on this Homepage FIRST you will have 2 players playing at once. If you have any questions feel free to message me or call. My number is (606) 739-4540. Enjoy!

---
DON'T QUIT NOW,
KEEP ON GOING!
KEEP SCROLLING DOWN

---

Remember...life is easier with friends!
---
---

CLASS REUNION DVD/CLASS PHOTO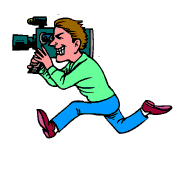 We had a DVD Video and Class Group Photo taken at our Saturday Night Reunion Get-Together. TR Productions video-taped and took an 8x10 group photo at the Class Reunion. Since the owner has been in TV for so many years, he makes it really interesting by doing interviews with individuals, groups, or couples asking about their lives, what they have been doing, and funny stories from high school, etc. It will be a great memory that will last forever!!!
Our 30th is a milestone and we're still kickin'. It will be great to watch the video and see what everyone is up to, let alone, what everyone looks like now days. We always get tangled up in a group talking and it's hard to get around to visit with everyone in such a short period of time. The DVD can be popped into the player and watched over and over after the reunion and as the years go by as great memories for all - especially when we're in our rocking chairs - lol!!! There will be funny stories that you will only get to see in the video. The videographer wanted us to think of something "memorable" that happened in class, in the hallways, in the gym, on the football field, between dating couples, etc... you get the idea! Our lives were full of events, so he wanted to get it on the video for all to enjoy and have a couple of laughs!!! Some of us participated in the video - and got a friend or a group of friends together and told stories!!! He also got a lot of the Karoake action going on at Reunion.
It will be OUR Memory!!

Also, the group class photo goes along with this. We can look at everyone in the picture and compare it to our high school pictures - do we look the same? Have we changed much? It will also help us to remember our classmates now and maybe make renew connections that will last a lifetime. Don't miss out on these great opportunities that were so important in our lives! This is for ALL classmates but you are not required to purchase. Only if you want.
Please click on link below to see copy of Order Form. You may send directly to TR Productions to order either group photo and/or DVD.

PLEASE PRINT ORDER FORM AND FILL OUT

**

Click

HERE

for Order Form

**
If you need me to email you a copy of form to order DVD/Class Photo just let me know.
---
Greetings Friends,
It is hard to believe but it has been 30 years since our Graduation. We are glad you have found our site.
First- Make a profile
This helps us keep track of classmates. Your email is private and is not used by anyone except for our own class communications. You can control how much information you share. This is a very secure site.

Create Profile and Password: Before you can update your personal information and access password protected pages, you must create your profile and password. Please click on Classmate Profiles (at top), find your name and click on it. Follow the prompts to create your profile and password. The password you enter during this process will be used as your login password. If you cannot find your name on the Classmate Profile page, please use the Contact Us button to have your name added.
Second - help us find classmates
If you know of lost classmates, help us find them.
Go to their profile and enter their email address. They will get a personalized email from us. These emails sometimes get stopped by spam filters.

Or just email them yourself and give them this link www.boydco81.com.com
If someone has passed, let me (Charlene) know through the website so we can update the page and remember them.
So, spread the word!!!!
PLEASE CLICK ON FIRST WEBSITE VISIT LINK AT LEFT FOR MORE INFORMATION ABOUT THIS WEBSITE....
If anyone has any trouble at all please feel free to call me (Charlene "Butcher" Burns) at (606)739-4540. I will be glad to walk you through it.

"It is indeed ironic that we spend our school days yearning to graduate and our remaining days waxing nostalgic about our school days." - Isabel Waxman


---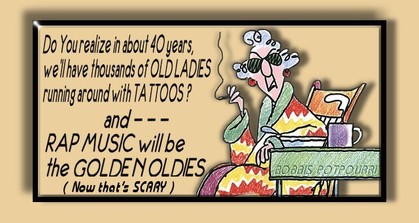 LET ME KNOW IF YOU HAVE SOMETHING
TO ADD TO OUR CONTENT ON OUR SITE!

IT'S YOUR SITE!


***********************
FYI:
I cannot read messages being sent between classmates.
I cannot see how anyone voted on the polls and survey's - it's anonymous. So please feel free to participate.
I'll be setting up a survey soon for your feedback on what you liked/didn't like about the 30th reunion and what your thoughts are about the next reunion.
Thanks to the ones that have shown interest in the website. You are appreciated!
By: Charlene "Butcher" Burns

---
Just remember..."Growing old is mandatory; growing up is optional."
---Chili Davis

********
LIFE Happens..Get up, Get dressed, Show up...

Betchya you'll be glad you did!!!! (and so will everyone else!)


---
"In Memory" Link

The "In Memory" page is activated, and as sad as it is to think about, it is inevitable. We have had a few classmates pass away since high school, and although they are not with us in body, they are with us in memory. We need your help in updating any information on these classmates or know of anyone that should be added, please let us know. Simply go to that page and fill in the information for us, at which point I will confirm and post the announcement. You can also add a little memo of your own to those that are already listed, a special memory or funny story. Remember, this page is not there for us to mourn our passed classmates, but to remember them and celebrate their life!

'Li'L

"Life may not be the party we hoped for...
but while we are here, we might as well dance!"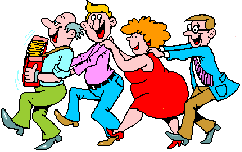 Thanks for visiting. Have a GREAT day ... and keep laughing.
It's good for the soul.